KIMBERLEA HOMEOWNERS ASSOCIATION
Executive Committee Will Kraft
Text or Call 469-534-6271
Bio Coming Soon

Erin Grover, Vice President
248-943-2407
Erin and Geoff Grover moved onto Candelaria Dr. in November of 2015. They have since grown into a family of four: adopting a pug/chihuahua named Chimi, and then welcoming their son Greer in the middle of last year. While relatively new to Texas (moving here in 2013), Erin and Geoff love the weather, as they both grew up in the Midwest (Michigan and Ohio respectively). She has her masters in economics and has worked in consulting and project management over the past decade. In her spare time, Erin has been very active in Bunco, as well as volunteering for KHA events, like Oktoberfest and Easter. She also enjoys rock climbing, crafting, cooking, and more recently trail running (with Geoff). Heidi Holguin, Secretary/Communications
214-616-1961
Bio Coming Soon!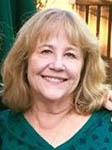 Marie Wininger, Treasurer
972-978-4128
Marie and Mike have lived at 3304 Twin Diamond Court since 1998 They met in Dallas and married in 1992. They have one daughter Rachael who grew up in Plano and attended Baylor University in Waco. She plans to further her education in the Dental field. Marie grew up in Richardson and is a CPA working for a family owned company. Mike grew up in Longview and is a software engineer. We all love the neighborhood and especially the annual KHA Octoberfest! Jane Kovacs,  Director
214-926-4587
Bio Coming Soon Lucy Heaton,  Director
214-235-3180
Bio Coming Soon Christie Patterson,  Director
214-454-5497
Bio Coming Soon