KIMBERLEA HOMEOWNERS ASSOCIATION
Executive Committee Erin Grover, Vice President
972-914-9490
Erin and Geoff Grover moved onto Candelaria Dr. in November of 2015. They have since grown into a family of four: adopting a pug/chihuahua named Chimi, and then welcoming their son Greer in the middle of last year. While relatively new to Texas (moving here in 2013), Erin and Geoff love the weather, as they both grew up in the Midwest (Michigan and Ohio respectively). She has her masters in economics and has worked in consulting and project management over the past decade. In her spare time, Erin has been very active in Bunco, as well as volunteering for KHA events, like Oktoberfest and Easter. She also enjoys rock climbing, crafting, cooking, and more recently trail running (with Geoff).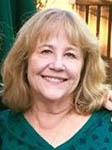 Marie Wininger, Treasurer
972-987-4128
Marie and Mike have lived at 3304 Twin Diamond Court since 1998 They met in Dallas and married in 1992. They have one daughter Rachael who grew up in Plano and attended Baylor University in Waco. She plans to further her education in the Dental field. Marie grew up in Richardson and is a CPA working for a family owned company. Mike grew up in Longview and is a software engineer. We all love the neighborhood and especially the annual KHA Octoberfest!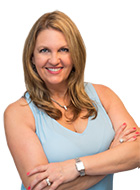 Melissa Haley, Secretary
214-418-0180
Melissa & Stanley Hailey have lived at 3609 Candelaria since their move to Plano in 2001. Stanley was born in Dallas, and Melissa was born in Arlington. Both of them have lived in the DFW area for their entire life. They raised 4 children in Plano, and they were both active in PTA, Girl Scouts, PSHS ROTC, PSHS Girls Soccer, Plano Children's Theater, and various volleyball clubs/teams over the years. They also have 1 grandson Elijah and another one on the way in 2020. They also have 1 dog (Coco) and 1 cat (Boots). If that didn't keep them busy enough, Melissa is Broker/Owner of the North Texas Top Team, REALTORS and she serves on the Board of Directors for the Collin County Association of Realtors and the Texas Realtors. Stanley is the Publisher/Owner of Firewheel Living Magazine. Lucy Heaton,  Director
214-235-3180
Bio Coming Soon Jane Kovacs,  Director
214-926-4587
Bio Coming Soon Heidi Holguin,  Director
214-616-1961
Bio Coming Soon Audrey Batchelor, Director
kimberleahoa@gmail.com
214-236-4790
Audrey, David, Bryanna, Myriah, and Lyndsey live at 3306 Buckle Lane. The Batchelor family has lived in Kimberlea since December of 2001. Audrey was raised in Iowa and moved to Dallas in 1983. David was born in Dallas, raised in Oklahoma and moved back to Dallas in 1985. David works for J.P. Morgan Chase as a Business Analyst. Audrey worked for Dillard's Department Stores as a Buyer for 14 years; she left work to raise her triplet daughters in 1997. Audrey went back to work in 2006 at John Calvin Presbyterian Church as their Christian Educator and Director of their preschool. In 2015 she became the Corporate Receptionist for CROSSMARK INC. Audrey was an active member of Plano PTA throughout the years her daughters were enrolled within PISD. She enjoys shopping, reading, cooking and crafting. The triplets are still in college, working toward their degrees. The Batchelors are grateful to have found such a wonderful neighborhood to raise their family.